House Espresso Blend
W_esp_01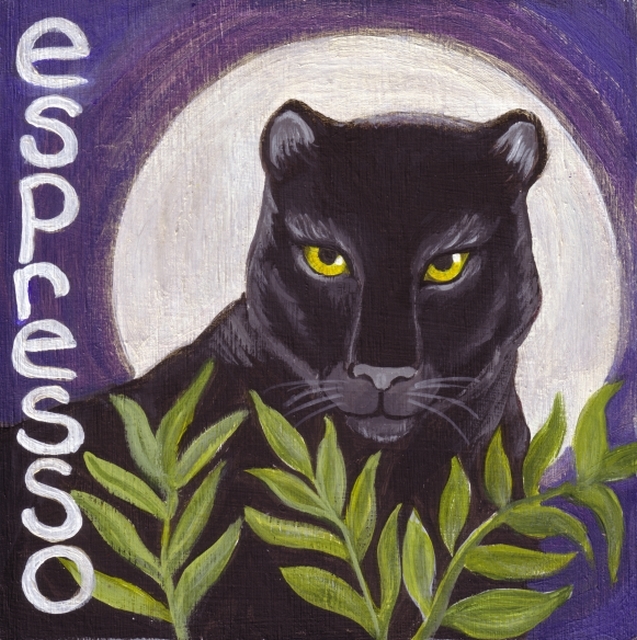 House Espresso Blend
Weight 16 oz
Roaster Notes:

This is the same espresso we serve daily at our shop in Albuquerque. A blend of 4 different coffees. Blended with light, medium, and dark roasts combined to achieve a bright sweet first impression, followed by a nice medium roast with lots of crema to smooth out the brighter first impression. Finished with a strong coffee finish with hints of smokiness.
Favorite brewing method: espresso machine but brews a great cup too!
Welcome to Trifecta Coffee Company.
We are centrally located in Albuquerque. For many of our customers we are conveniently located but if you are just visiting from out of town you may have stopped by our shop/bakery/roastery, and now that you are home you find yourself craving our wonderful coffees. Well after many many requests to open an online store we finally got a small select group of coffees available to purchase online.  This selection will vary throughout the year but we hope this will keep you coming back to try new exciting coffees that we continually discover.
All our coffees are roasted and shipped within 3-4 days of your order so be assured everything you order from us is fresh.
A WORD about roast styles, We roast our coffee a touch lighter than other shops in town and are currently offering City (light), Full City (medium), and Vienna (dark). We do not roast the same coffee several ways. The roaster picks a profile for a particular regions and tries to stick with it.
All our Coffee is roasted on a Diedrich IR-12 with the automation and most of our coffees are meticulously saved in the profiles the roaster has chosen.
Also for those who are local, checkout our EVENTS page under our shop to reserve tickets or seats for special events as we begin to extend our hours into the evening. This Month we have a Game night along with a fun Sunday Art workshop.