Nicaragua Los Congos (medium)
la_nic_01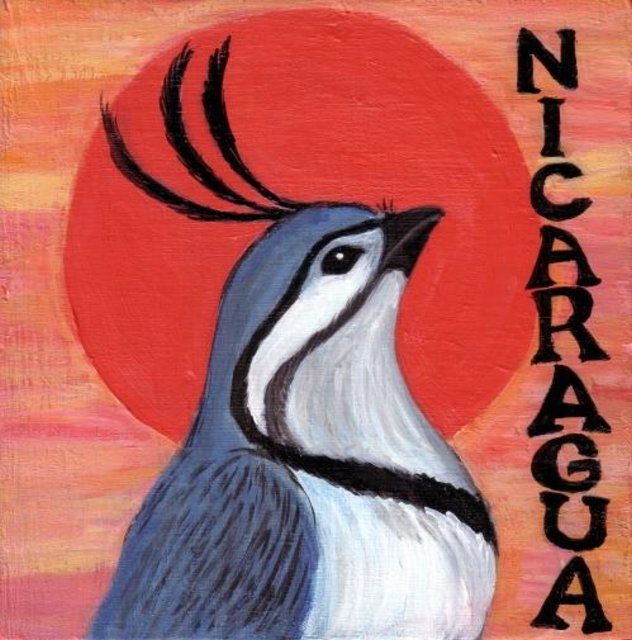 Nicaragua Los Congos
City Roast style (light-medium)

Roaster Notes:
Dry processed. These are enormous sized beans. We roast to a city plus range. Developing some of the chocolate and nuttiness while preserving a slight floral and fruitful undertones.

Additional Notes:
Finca Los Congos is located in the San Fernando mountains of the Nueva Segovia region. Most of the farms rugged mountainous terrain has been left undisturbed in its natural state covered in a lush pine forest where its namesake monkeys and other native animals are able to roam free. These mountains reach upwards of 1,800 meters (6,000 feet).

Rina's father, Jose Rene Paguaga, started his own farm as a teen, growing and expanding until the civil war reached Nicaragua in 1979 and forced him to move his family to Honduras. The Paguagas lost their Nicaraguan farms, but by the time Jose was in his 70s, they were back in Nicaragua on new operations- starting from scratch. Today, three generations of Paguagas are involved in the production of this excellent coffee.
Finca Los Congos has consistently received international recognition for outstanding quality coffee by the Specialty Coffee Association (SCA) with multiple top-ten finishes in its annual Cup of Excellence competition:
• Presidential Award for 90+ points for the Pacamara in 2010
• 2nd place overall (out of 370 farms) in 2011
• Multiple top 10 finishes in multiple years
Finca Los Congos' Pacamara has also been recognized by Coffee Review with a 95 point and 3rd place in the Top 30 Coffees of 2015.
Welcome to Trifecta Coffee Company.
We are centrally located in Albuquerque. For many of our customers we are conveniently located but if you are just visiting from out of town you may have stopped by our shop/bakery/roastery, and now that you are home you find yourself craving our wonderful coffees. Well after many many requests to open an online store we finally got a small select group of coffees available to purchase online.  This selection will vary throughout the year but we hope this will keep you coming back to try new exciting coffees that we continually discover.
All our coffees are roasted and shipped within 3-4 days of your order so be assured everything you order from us is fresh.
A WORD about roast styles, We roast our coffee a touch lighter than other shops in town and are currently offering City (light), Full City (medium), and Vienna (dark). We do not roast the same coffee several ways. The roaster picks a profile for a particular regions and tries to stick with it.
All our Coffee is roasted on a Diedrich IR-12 with the automation and most of our coffees are meticulously saved in the profiles the roaster has chosen.
Also for those who are local, checkout our EVENTS page under our shop to reserve tickets or seats for special events as we begin to extend our hours into the evening. This Month we have a Game night along with a fun Sunday Art workshop.